ABOUT US
Find a professional was launched in 2004 as an operator of three seperate specialist South African professional directories, one for accountants, one for attorneys and one for financial advisors.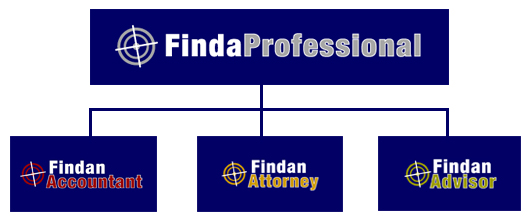 Finding the right professional for your or your businesses' financial and legal needs is a process that can have far-reaching consequences. In order to make the correct choice it is critical to know the background of exactly who you are going to be dealing with. Experience, qualifications, and area of focus all need to considered. Fulfilling this need is the mission of our three directories. Over the past fifteen years, we have helped 1000s of South Africans find the perfect professional for their exact needs.


By showcasing and surfacing all of the pertinent information that one should be asking when choosing a professional, visitors to our website can be sure they have the best chance to find the right match for their unique needs.
Successfully running a consumer website non-stop for over fifteen years is no small feat. Fifteen years is an eternity on the web - in 2004 Google was still a private company, Mark Zuckerberg was at University, Twitter didn't exist and there were no iphones. Many online businesses have come and gone over this period, unable to evolve and adapt, despite having massive resources at their disposal.

Find a professional was founded by Chris Preen, a business graduate and financial author who has been published in many well-known South African publications. The business operates out of Cape Town.
Company Details
POSTAL
PO Box 48 270, Kommetjie, Western Cape, 7975
PHYSICAL
Office 12, Imhoff Farm, Kommetjie Road, Cape Town, Western Cape, 7976
FOUNDER
Chris Preen
COMPANY REG. No.
CK2004/019632/23
VAT No.
4070/212/41/2